A helicopter carrying a group of pilgrims on way back from Vaishno Devi crashed soon after take-off in Jammu's Katra today, killing six persons and the woman pilot.
The aircraft -- which was returning from Sanjichat to Katra -- crashed and caught fire. Eyewitnesses said the pilot was trying to avoid a built-up area and crashed while landing in an open space.
Initial inquiries indicated that the chopper could have crashed due to a bird hit, sources said. The single-engine chopper was built in 2010.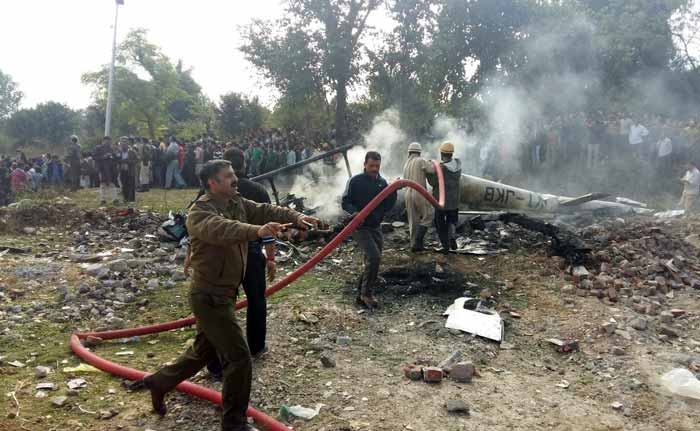 The helicopter belonged to the privately-run Himalayan Heli Services, which also runs choppers for the Chardham Yatra.
The bodies, which have been recovered, have being identified, sources said. Three of the deceased pilgrims were from Delhi and two from Jammu. The pilot, Sumita Vijayan, was the chief pilot of the company.
Thousands visit Vaishno Devi, one of the major pilgrim centres of India, every day. During the recent Navratras, more than one lakh people had paid obeisance at the cave shrine.
Many of them, especially the elderly people, use the chopper service, since the cave can be accessed only after a 10-km trek.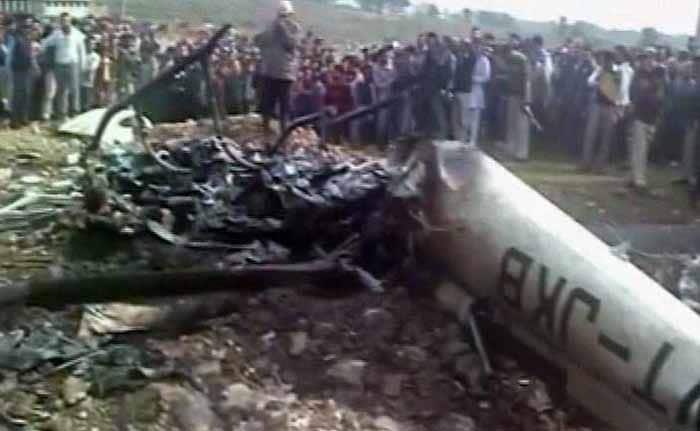 In February a military helicopter crashed north of Srinagar, the main city in Jammu and Kashmir state, killing both pilots.
Helicopter services start from Katra on the foothills and the flight drop the pilgrims at Sanjhichatt.